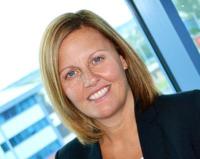 Survivex promotes Lisa Flint from Human Resource (HR) Manager to HR Director, following a period of significant growth and expansion of the company board.
Subsequent to the recent appointment of Andrew Green as CEO, Survivex announces Lisa Flint as HR Director. Lisa, who previously held the role of HR Manager since the company's formation in 2011, has over 15 year's experience in HR and is a member of the Chartered Institute of Personal Development (CIPD).
Andrew Green, CEO, Survivex, said: "Lisa has been instrumental in developing the HR function at Survivex, implementing a number of key processes and initiatives in conjunction with employee numbers increasing from 10 in 2011 to over 100 employees in 2014.