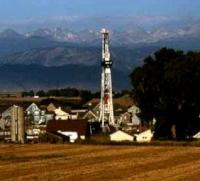 Synergy Resources Corporation says that on February 12, 2015 it amended its Exploration Agreement with Vecta Oil & Gas, Ltd. (Vecta) dated March 1, 2013; whereby Vecta will convey assignments for an undivided 30% working interest in leasehold within the DJ Basin Greenhorn AMI as defined by the Agreement covering approximately 10,000 net acres.
This will increase Synergy's position in the NE Wattenberg Extension Area to over 38,000 net acres and increase its working interest to 65% in the DJ Basin Greenhorn AMI with Vecta. In consideration of the leasehold delivered by Vecta, Synergy has agreed to pay Vecta $250 per acre payable in Synergy's common stock based on the 20 day average price of the shares as of February 20, 2015.
The conveyed leases will carry an 80% Net Revenue Interest. Synergy and Vecta have further agreed to procure seismic data, on a pro rata ownership basis, to apply to exploratory horizontal drilling on the DJ Basin Greenhorn AMI. The first well is expected to spud no later than May 31st, 2015 and Synergy will be the operator of record.