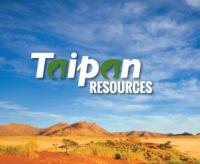 Taipan Resources Inc., through its Kenya-based subsidiary Lion Petroleum, announces that the GW-190 rig has spudded the Badada-1 well, in Block 2B onshore Kenya, at 14:00:00 (2:00PM) GMT on 07 January 2015.
Taipan estimates gross mean unrisked recoverable resources of 251 mmboe for Badada. The well is planned to be drilled to a total depth of between 3,000 and 4,000 metres to test Tertiary age reservoirs analogous to those in the Lokichar basin where Tullow and Africa Oil have made discoveries with best estimate unrisked gross (2C) contingent resources totaling 616 mmbbls.
The Operator expects drilling to take up to 70 days to complete.