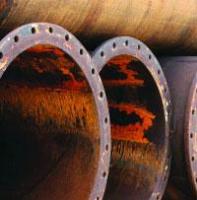 Tamarack Valley Energy Ltd. announce the following production and drilling update.
Production Update
Tamarack is pleased to announce that based on field production estimates for November 2013, the Company averaged 4,473 boe/d (approximately 59% liquids) exceeding its guidance exit production rate of 4,200 to 4,300 boe/d. The Company remains on target to achieve its 2013 average production guidance of 3,150 to 3,250 boe/d.
Cardium Drilling Update
Tamarack successfully drilled its first 2-mile horizontal Cardium oil well in the Buck Lake area of Alberta. The 2-mile Buck Lake well was successfully stimulated with a 30-stage slick water fracture treatment. During its first 30 days on production, based on field estimates, the well averaged 367 boe/d consisting of 296 bbls/d (222 net) of oil and natural gas liquids and 423 mcf/d (317 net) natural gas. Initially constrained by its lifting equipment during its first 40 days on production, the well was re-equipped with an optimized bottom hole pumping assembly to handle a lower gas/oil ratio.