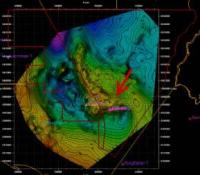 Tangiers Petroleum Limited announce the appointment of Mr David Wall as Managing Director with immediate effect.
As a leading oil and gas equity analyst for the past six and a half years, Mr Wall brings extensive experience with junior oil and gas companies, with a particular focus on Africa. His skillset spans asset evaluation across many fiscal regimes / play types as well as corporate advisory / M&A and equity capital markets, having led more than $300m in capital raisings.
Prior to his career as an analyst, Mr Wall managed a small team at Woodside Petroleum Ltd that reported to the Executive Committee. This team was responsible for vetting reports from all departments within the business, prior to Board submission, including exploration, development, operations, commercial and M&A.