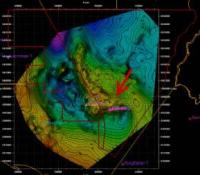 Tangiers Petroleum Limited (Tangiers) advises that Ms Eve Howell and Mr Max de Vietri have resigned respectively as Executive Chairman and Non-executive Director, effective immediately, citing the loss of support of several major shareholders.
Executive Director Brent Villemarette today thanked both directors for their efforts and their contribution to the Company, and wished them all the very best in their future endeavours.
Replacements for Ms Howell and Mr de Vietri will be advised once new appointments have been made.