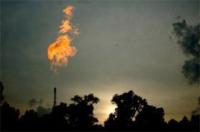 US-focused oil and gas producer Target Energy Limited is pleased to provide an operations update on its Fairway Project in West Texas.
At Sydney #2, production has now exceeded 520 BOEPD (415 BOPD plus 640 mcfgd) -- which is now almost 65% more than the initial high-end production rate (announced 26 February 2014).
Drilling at BOA 12 #3 is continuing at a depth of 1,942m. The well is considered to be a low risk, step-out well and has a planned Total Depth of 3,048m (10,000 ft). It will test both the Wolfberry and Fusselman sections.