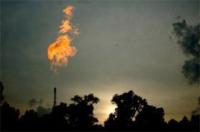 US-focused oil and gas producer Target Energy Limited provide an operations update on its Fairway Project in West Texas.
Work continues at Sydney #2 to reduce the volume of water accompanying the oil. A second cement squeeze has been performed to assist minimising the water, with the well now being put on pump.
At Wagga Wagga #1, the completion and testing program is underway. The first of three planned tests in the Ellenburger Formation was undertaken on 31 Jan 2014 over a 0.6m interval at a depth of approx. 3,030m. The test recovered only water with no hydrocarbons present. Testing of the second Ellenburger zone is set to commence.