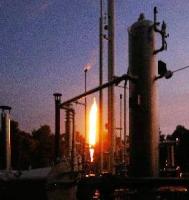 US-focused oil and gas producer Target Energy Limited is pleased to advise that drilling operations have successfully concluded at the Sydney #2 well at its Permian Basin Fairway Project, West Texas, with the Fusselman exceeding expectations.
The Fusselman Formation was intersected 13 metres (42 feet) updip to that of the nearby Sydney #1 oil well. Preliminary log analysis further confirms that the Fusselman in the Sydney #2 well is significantly thicker and more porous than at the Sydney #1 well.
Target's Managing Director Laurence Roe commented: "This looks like an excellent well and could just be our best producer yet.