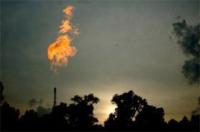 US-focused oil and gas producer Target Energy Limited is pleased to provide an update on its Fairway Project in West Texas.
Sydney #2
Preliminary flow testing of the Fusselman section in Sydney #2 has yielded an oil flow rate of 75 BO in 19.5 hrs (equivalent to 92 BOPD). The oil was accompanied by a large amount of water (approx. 800 BW), which appears to be flowing from vertically extensive fractures. The well has been shut in following a polymer gel treatment to minimise the water flow, with flow testing set to resume on 25 January.
Wagga Wagga #1
Completion procedures at Wagga Wagga #1 will commence after the Sydney #2 program. Initial testing will be on the deeper Ellenburger and Fusselman/Devonian sections.