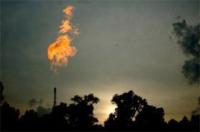 US-focused oil and gas producer Target Energy Limited provide an operations update on its Fairway Project in West Texas.
Drilling at BOA 12 #3 has concluded with the well reaching Total Depth at 3,101m (10,175 ft). Preliminary analysis of wireline log data has confirmed that the well has encountered potential pay in the Fusselman Carbonate as well as in numerous zones within the Wolfberry Section. The well is to be completed as an oil producer.
At Wagga Wagga #1, the completion and testing program remains underway. The planned fracture-stimulation of the Wolfberry section is scheduled to commence later this week.