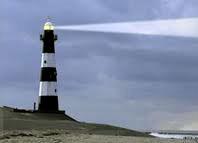 As Taylor Consulting, Inc. continues to target and acquire promising real estate plays in West Texas, capital expenditures are putting the region well on its way to becoming the biggest, most important petroleum-producing area in the U.S.
Research and consulting firm Wood Mackenzie reports that the Permian Basin is on track to exceed $13.9 billion in capital expenditures this year as companies acquire and upgrade assets such as property, buildings and equipment. The analyst predicts that the Basin's Wolfcamp formation alone will produce an average of 200,000 barrels of oil per day this year and grow to 700,000 by the end of the decade.
That incredible growth is what has drawn TAYO to the region. The economic impact of new drilling in the Basin could be as high as $34 billion by 2022 and support more than 30,000 jobs, according to a recent study by the University of Texas at San Antonio. What's more, according to Bernstein Research, the Permian Basin will top the charts for North American spending growth in 2014, with an amazing 21% increase.