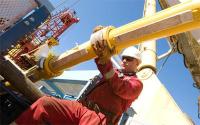 Technip says that in anticipation of an even more challenging environment in oil & gas, it will accelerate its cost reduction and efficiency efforts worldwide through a restructuring plan in response to the downturn in the oil and gas market.
As noted in the first quarter of 2015, the sharp fall in oil prices has had a substantial impact on clients' behavior, national and international oil companies alike: new projects continue to be deferred as clients assess their investment priorities in a durably changed oil price environment; on occasion there appears to be irrational behavior in bidding on some of the projects that are being sanctioned; negotiations have been protracted on contract changes and variations, in particular on Onshore/Offshore projects, where some discussions are now even stopped and will find their resolution through a legal process.
We conclude that these trends have not improved and, in some cases, have actually worsened over the last two months.