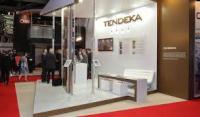 Tendeka has reached a landmark in the growing demand for its leading FloSureTM autonomous inflow control device (AICD) range, with more than 10,000 now having been installed globally.
The achievement emphasises Tendeka's position as the market leader in AICD technology and its unrivalled record of AICD runs in the industry.
An effective solution for increasing oil production over the life of the field, the award-winning FloSureTM AICD has been deployed successfully in light and heavy oil wells to overcome water or gas breakthrough and ensure uniform production longevity. The device preferentially chokes unwanted produced fluids whilst promoting production of oil from the entire length of the well.