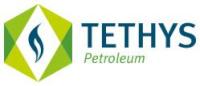 Tethys Petroleum Limited has received the appropriate Georgian governmental consent for the acquisition of a 56% interest in Blocks XIA, XIM and XIN (Project "Iberia") in eastern Georgia. Tethys also announced that it will exit Uzbekistan.
The amendments to the Production Sharing Contracts (PSCs) have been declared effective and will now be registered with the appropriate State bodies.
Tethys will not complete at this time the previously announced acquisition of Blocks VIII and XIG (Project "Tamar") as Tethys does not believe that all of the conditions relating to this acquisition will be fulfilled, and deciding instead to focus investment and resources at this time on the Iberia blocks where both conventional and unconventional resources are better defined at present. The 8,320,000 ordinary shares previously issued with respect to this project will be cancelled, resulting in the current shares outstanding being 299,557,744.