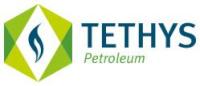 Tethys Petroleum Limited provide an update to shareholders on the current operations, forward plans and the strategic focus of the Company over the next 12 months.
Following the appointment of the new Executive Chairman, Mr. John Bell, and three new Non-Executive Directors of the Company, the Company believes that the Board of Directors (the "Board") has been strengthened and there is now a good balance between those long serving Directors and the fresh perspective of its new Directors. The Board is committed to operate at the highest level of integrity and transparency in order to govern the Company effectively.
The Board believes there is a significant value gap between the current share price and the net asset value of the business. A strategy to close this gap is outlined below; the Board believes that by executing this strategy over the coming weeks, months, and years, it can increase the intrinsic value of the assets, grow revenues, and importantly, bring confidence to shareholders.