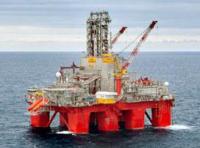 Norwegian authorities have rejected an appeal from Greenpeace, thereby giving Statoil final permission to begin exploration activities on the Apollo prospect in the Barents Sea.
The appeal concerned the company's discharge permit, and the decision from the Ministry of Climate and Environment states that drilling does not violate the general guidelines for petroleum activities in the Barents Sea.
Statoil is thus permitted to conduct the drilling operation as planned, including drilling in oil-bearing layers. The exploration activity now has all the authority approvals needed to start up.
The Apollo prospect is located in the Barents Sea, where more than 100 exploration wells have been drilled over the last 34 years. This is an area Statoil knows well; its geology is familiar, it has low pressure and temperature, and the company participated in an exploration well 50 km further south (the Wisting well) just last year.