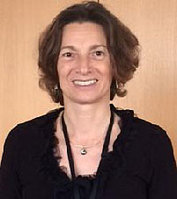 Marie-Noëlle Semeria has been appointed Senior Vice President, Group CTO at Total, effective 2 November 2017. Marie-Noëlle Semeria began her career at Sagem, the high-tech unit of the SAFRAN Group before joining the French start-up PixTech in 1994 and CEA in 1996.
During her previous 20 years at CEA, she held various senior-management and strategy development positions, and secured numerous patents. She has also served during 4 years as a member of the National Committee of CNRS and of the Superior Council of Research and Technology under the Minister of Research and Education, as well as a member of the board of ANR, and of the Coordinating Committee of the Allistene alliance, the science and digital technology alliance. Before leading Leti, she was chief scientist for CEA Tech, the CEA research unit that includes Leti, Liten and List, in charge of the regional extension of CEA Tech and academic partnerships. She has been appointed to the CNRS Board, the ENSAM Research Committee and Mines ParisTech Research Committee.
Marie-Noëlle Semeria became CEO of Leti, Institute of CEA-Technological Research, in October 2014. She was also named president of the Carnot Institutes Network, an association of more than 30 French research centres and laboratories committed to innovate with industry.
A Doctor of science in solid-state physics from Joseph Fourier University in Grenoble, in 2011, she was awarded the Legion of Honour, and in 2015 the French Order of Merit, France's highest professional accolades.