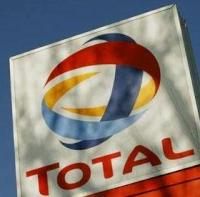 Total S.A. announced being selected as the preferred bidder for an 86 megawatt-peak (MWp) ground-mounted solar power project by South Africa's Department of Energy (DoE), as part of the third round of tenders for renewable energy generation facilities.
Total's affiliate, SunPower Corporation, a global solar energy leader offering solutions unmatched in efficiency, reliability and performance, provided the photovoltaic specifications for the project. SunPower also is expected to provide Engineering, Procurement, Construction (EPC) services and long-term Operation and Maintenance for the project.
This solar power project of 86 MWp will deliver clean, reliable energy to the community. The solar power plant is expected to generate approximately 210 gigawatt-hours (GWh) of power each year, which represents the electricity consumption of approximately 45,000 South Africans.
'We are pleased to have been selected for this solar project by the Department of Energy. This project proves we can deliver, with our affiliate SunPower, the best technology at a competitive price', said Philippe Boisseau, President, Marketing & Services and New Energies and a member of the Executive Committee of Total. 'Total has been present in South Africa for almost 50 years and remains very committed to the country. As a world leader in the solar industry, we are pleased to assist South Africa in the diversification of its energy mix, with the development of increased solar capacity in the country, along other energy sources. We believe there is a huge potential in the solar market', he concluded.