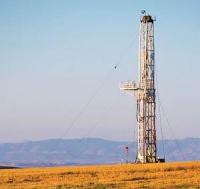 TransAtlantic Petroleum Ltd. announced a corporate update, a preliminary 2015 capital expenditure budget and an update on its operations.
Corporate Update
TransAtlantic presently holds $35 million of cash on hand and a portfolio of commodity derivative contracts with a present value of approximately $40 million at a Brent crude oil price of $50 per barrel. The Company has hedged approximately 1.5 million barrels of Brent crude oil at a weighted average minimum price of $85 per barrel for the period Q1 2015 through Q1 2019. TransAtlantic intends to reserve its cash flow from commodity derivatives to repay debt.
Currently, the Company's cash flow is primarily derived from sales in Turkey and is expected to be used for debt repayment and capital expenditures. Sales in Albania are covering operating and overhead expenses, and TransAtlantic is repairing the financial structure of its Albanian assets subsequent to their acquisition.