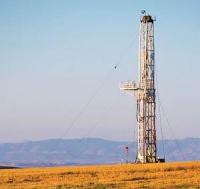 TransAtlantic Petroleum Ltd. announce that the Dadas interval of its Bahar-6 well (100% working interest, 87.5% net revenue interest) in the Molla area of southeast Turkey had a seven-day average flowing production rate of 804 BOPD of 35 degree API oil and approximately 500 MCFPD, with no formation water.
In November 2014, TransAtlantic performed a single-stage vertical frac of the Dadas interval, which is the geological equivalent of the Woodford (SCOOP) or Marcellus formations in North America.
Upon the conclusion of its current pressure buildup test on the well, the Company plans to remove the plugs that isolate the Dada? interval from the two Bedinan zones beneath it. TransAtlantic will then equip the Bahar-6 for standard production operations.