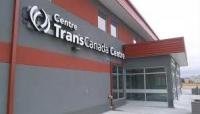 TransCanada Corporation has reached an agreement with Gaz Metro Limited Partnership (GMi), Enbridge Gas Distribution Inc. and Union Gas Limited (Local Gas Distribution Companies or the "LDCs") that resolves the LDCs' issues with Energy East and the Eastern Mainline Project.
The agreement ensures that Energy East and the Eastern Mainline Project will provide gas consumers in Eastern Canada with sufficient natural gas transmission capacity and reduced natural gas transmission costs.
"We have heard the LDCs' concerns and worked with them to address issues in a way that best met our collective objectives," said Russ Girling, TransCanada's President and Chief Executive Officer. "Most importantly, this agreement will benefit consumers with the safe, efficient and more affordable delivery of North American produced oil and natural gas to fuel their everyday lives.