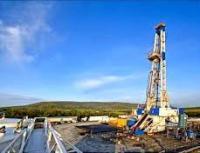 Transerv Energy has successfully completed fracture stimulation work concluded at the Warro-5 well in WA's Mid-West.
The Warro-5 and Warro-6 wells are now being completed in preparation for long-term gas testing.
Warro-5 stimulation operations were completed on 7th January and all the equipment is now being demobilized from site. The final, second stage at Warro-5 resulted in the 305,000 pounds (138,400kg) of proppant being placed in the gas reservoir.