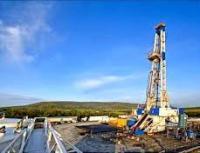 Transerv says that the present operation at Warro-5ST is drilling ahead at 4246m MD (4151m TVD) in an 8 ½ ' hole. The well is presently drilling the Warro field reservoir section and has encountered gas shows.
Full evaluation of the well results will take place once all the electric logs are available over the full reservoir section.
Operations at Warro-5ST should be finished during the next seven days at which time the rig will be moved to drill Warro-6 at a location approximately 3km to the northwest of Warro-5ST.