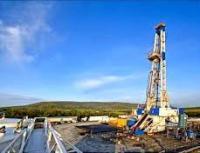 Transerv Energy says that running of the 2 3/8' tubing at the Warro-6 onshore well in WA is nearly finished and tests expected to start at the end of this week.
Work at Warro-6 was delayed last week when a metal object was accidently dropped down the hole. Four days were lost recovering the object and re-instating the well.
While the testing is undertaken at Warro-6, the completion rig will move to Warro-5 to run tubing and prepare that well for testing.