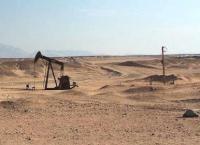 TransGlobe Energy Corporation has made a Lower Nukhul oil discovery at NWG 3, a gas/condensate test at North Dabaa 2.
North West Gharib, Arab Republic of Egypt (100% working interest, operated)
The Company has drilled and cased NWG 3 as a Lower Nukhul new pool oil discovery. The well was drilled to a total depth of 5,360 feet and encountered 42 feet of net oil pay in the prolific Lower Nukhul formation based on well logs and oil recovered on wireline samples. The Lower Nukhul sandstone encountered in NWG 3 has similar permeability and porosity to the main Arta/East Arta wells which produced in excess of 1,000 Bopd, unstimulated. The Company plans to expedite appraisal drilling to better define the discovery.