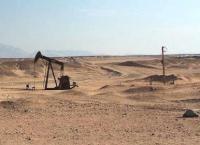 TransGlobe Energy Corporation says that its Board of Directors has approved a capital budget of $41 million for 2016 and declared a quarterly dividend of US$0.025 per common share, which will be paid in cash on December 31, 2015 to shareholders of record on December 15, 2015.
2016 CAPITAL GUIDANCE
The Company has approved 22 exploration drilling locations on its recently acquired Eastern Desert seismic. The prospects range in size from 2 million to 16 million barrels of recoverable resource (internally estimated P-mean, un-risked) with an individual estimated chance of success ranging from 11% to 42%. This exploration program is targeting a total risked undiscovered resource potential of between 8 and 26 million barrels (on a P-50 and P-Mean basis respectively).
The entire 2016 capital program has $22.3 million (54%) allocated to Exploration and $18.7 million (46%) to Development. The $22.3 million exploration program includes $20.9 million for drilling up to 22 wells in the Eastern Desert with an additional $0.4 million for seismic acquisition in the Western Desert and $1.0 million for annual land costs. The $18.7 million 2016 development program includes: $4.5 million for three development wells in West Bakr K south field, $2.5 million for three development projects at NWG (NWG 1, 3 & 5) plus $4.6 million for development/optimization projects and $7.1 million for maintenance projects at West Gharib and West Bakr