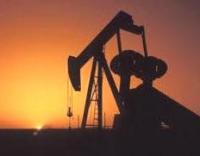 Trinity provide an update on its exploration activities.
El Dorado
The Company today commenced drilling operations on its El Dorado exploration prospect. The well is located off the West Coast of Trinidad in the PGB license in 60 ft of water and lies approximately 2km from Trinity operated production infrastructure. Trinity is operating the well and holds a 70% working interest in the prospect.
The El Dorado well is testing an undrilled fault block on the west flank of the Trinity operated producing Brighton field. The WS-152 jackup rig will drill a vertical well to a total depth ("TD") of 6,138 ft to test five stacked sand packages. Management estimates the El Dorado well is targeting gross unrisked P50 prospective resources of 13 mmbbl with a chance of success estimated at 51%. The well is expected to take approximately 35 days to drill.
TGAL-1
Trinity is currently drilling ahead at its TGAL-1 prospect and the well is currently at 4,367 feet. Trinity expects to reach TD next week and will announce the results of the well at that point.