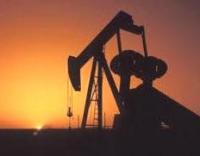 Trinity announces the results of a review of its organisational structure and operations.
As part of the ongoing strategic review process, and in light of the company's current funding position and the low oil price environment, the Company has identified a number of cost reduction measures which include management changes and a redundancy programme across functions. As part of this process, Craig McCallum, Chief Operating Officer, is to leave the business with effect from 31st March 2016.
These measures, in conjunction with other cost reductions achieved to date, are expected to reduce general and administrative ('G&A') costs on a run rate basis by more than US$1.6 million per annum. This is expected to save more than US$0.3 million in the current financial year, although this will be offset by directly related cash costs of approximately US$0.2 million. G&A costs have already been reduced to US$5.7 million for H1 2015 versus US$10.4 million for H1 2014.