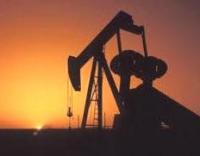 Trinity is launching a strategic review of options open to the Company to maximise value for shareholders.
The Company has received a number of conditional proposals and expressions of interest in relation to certain of the Company's assets.
In light of these approaches, the Company has decided to conduct a review of its options which may include, but are not limited to, a farm-out or sale of one or more of the Company's existing assets, a corporate transaction such as a merger with or sale of the Company to a third party or a subscription for the Company's securities by one or more third parties.
The Company is subject to The City Code on Takeovers and Mergers and has opted to conduct discussions with parties interested in making a proposal to the Company under the framework of a 'formal sale process' as set out in the Code in order to enable discussions relating to a merger or sale of the Company, in particular, to take place on a confidential basis.