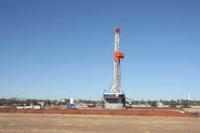 The Directors of Triple Energy Limited provide the following update on the drilling activities on the Company's Aolong Joint Venture project in the People's Republic of China.
NIOSHAN-1 WELL
The Joint Venture has now received the preliminary desorption core data results for this well.
It is interpreted that the coal seams intersected in this well do not have sufficient gas content for the well to be commercial.
The coal seams were intersected at depths approximately in-line with pre-drill prognosis however it is interpreted that at the Bird Mountain location of this well, the gas has leaked out of the coal seams into the sandstone reservoirs above and below the coal seams and escaped to surface via faults in the area.