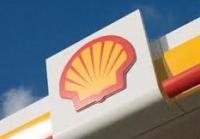 Royal Dutch Shell plc (Shell) and BG Group plc (BG) say that, following satisfaction of the final pre-condition to the recommended combination and with the unanimous approval of both boards, BG is seeking the approval of the High Court to publish its scheme document and convene the related shareholder meetings.
Following High Court approval, the scheme document will be published as soon as practicable, which is currently expected to be on 22 December 2015.
Subject to approval of the UK Listing Authority, the Shell shareholder circular and prospectus are expected to be published at the same time as the scheme document.
Shell and BG shareholder meetings to approve the recommended combination are expected to be convened on 27 and 28 January 2016, respectively. Full details will be included in the shareholder documentation.
A further announcement will be made in due course.