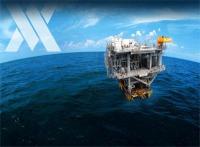 VAALCO Energy, Inc. has appointed Steven J. Pully to the Company's Board of Directors, effective July 31, 2015. Mr. Pully will stand for re-election at the Company's 2016 Annual Meeting of Shareholders.
Mr. Pully has over 25 years of experience in capital markets, finance, investing and legal matters. He also has extensive Board participation and leadership experience, having served in a variety of roles on twelve boards, including EPL Oil & Gas, Inc., where he was the lead independent director at the time of that company's sale.
Mr. Pully is currently on the board of Bellatrix Exploration, a Calgary-based oil and gas producer. Mr. Pully served as General Counsel and Partner at Carlson Capital, L.P., an investment firm with over $9 billion of assets under management, where he worked from 2008 to 2014. Mr. Pully also previously was an investment banker, serving as a Managing Director in the energy and power investment banking division of Bank of America and as a Senior Managing Director in the natural resources investment banking department of Bear Sterns & Co. He began his career as an attorney at Baker Botts LLP in Houston.