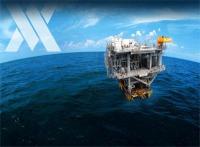 VAALCO Energy, Inc. has entered into the Subsequent Exploration Phase (SEP) on Block 5 offshore Angola together with its working interest partner, Sonangol P&P, as provided for in the Production Sharing Agreement signed in 2006 with the Republic of Angola.
The SEP extends the exploration license for an additional three year period such that the new expiry date for exploration activities is November 30, 2017. The SEP requires the Company and its partner to acquire a 3D seismic program covering six hundred square kilometers and to drill two additional exploration wells. The seismic obligation has been satisfied with a seismic program already completed covering 1,058 square kilometers over the outboard portion of the block.
By entering the SEP, the Company is now required to drill a total of four exploration wells during the exploration extension period. The four well obligation includes the two well commitment under the primary exploration period that carries over to the SEP period. A ten million dollar assessment (five million dollars net to VAALCO) applies to each of the four commitment exploration wells, if any, that remain undrilled at the end of the exploration period in 2017.