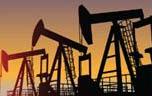 Victory Energy Corporation will not proceed with the proposed business combination (the "Merger") with Lucas Energy, Inc. (Lucas), which was the subject of a letter of intent (the "Letter of Intent") that was previously announced on February 6, 2015.
The Company notified Lucas on May 11, 2015 that it does not intend to proceed with the Merger and thereby terminated the Letter of Intent. The Company also notified Lucas pursuant to the Pre-Merger Loan and Funding Agreement between the Company and Lucas, dated February 26, 2015 (the "Loan Agreement") and the related promissory note, that it will not extend any further credit to Lucas under the Loan Agreement.
The Company and its affiliates are working collaboratively with Lucas toward the finalization of terms of a mutual settlement and release agreement.