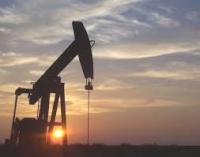 Viking Investments Group, Inc. has executed an agreement to acquire a working interest in various oil and gas-related leases in Kansas and Missouri.
The Agreement, dated effective September 3rd, 2015, contemplates Viking acquiring: (i) a working interest in nine leases in respect of which the lessees have access to the mineral rights (oil and gas) concerning approximately 1,071 acres of property in Kansas (collectively, the 'Kansas Leases'); (ii) a 50% membership interest in Mo-Energy, LLC which in turn has leased the mineral rights to approximately 5,500 acres of property in Missouri; and (iii) an undivided interest in all oil and gas wells, equipment, fixtures and other personal property located upon the Kansas Leases and Missouri Property and used in connection with oil and gas operations upon the leases attributable to the working interests being purchased by Viking.
Viking's working interest in the Kansas Leases will range from 24.97% to 70% (with an average of 50%) and its share of existing production will be approximately 30.69 bopd. Viking and the other lessees have formulated a conservative, phased drilling program for the Kansas Leases and Missouri Property, the first phase of which contemplates the drilling of approximately 23 new producing wells and 12 new water-injection wells within the 3 to 5-month period following the closing of the transaction, which is anticipated to more than double current oil production at the properties.