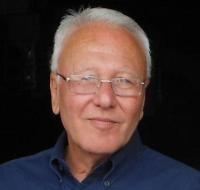 Vince Catanzaro has worked in various departments and held key roles during his career with Atlas Copco. After 42 years of dedicated service, he has officially retired. Vince will be greatly missed and has left an impact on everyone he has worked with.
Vince held various positions within the company, but has retired as the Vice President of Operations - East Region for Atlas Copco Rental. Because of his extensive career here, he has gained experience from all areas of the business making a lasting impression on both customers and colleagues. With this wealth of knowledge and team-player attitude, he made an incredible mentor to those around him. He leaves with so much respect and admiration from all.
We offer Vince the very best of wishes for a wonderful retirement as he truly deserves it. Cheers for 42 years!