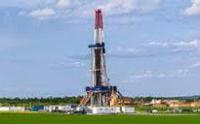 Virtus Oil and Gas Corporation says that an updated independent assessment of the Company's prospective resources by Gustavson Associates now indicates a 58.2% increase to the Company's best estimate of unrisked P50 recoverable resources on the Parowan Project.
The evaluation report received yesterday is an update to the original April 10, 2014 version to reflect Virtus' additional acquired acreage and mineral leases that were acquired on May 6, 2014.
The increased prospective resources estimated in the report relates specifically to the Parowan Prospect (11,140 Acres out of Virtus' total 55,477 Acres). The resource estimates described in the report are based on Gustavson's view of the potential reservoir areas, which includes the interpretation of the recently acquired extra Seismic Data and other parameters from Analog fields.