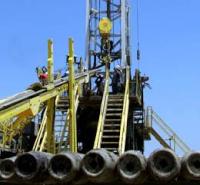 Warren Resources, Inc. announced expected total production volumes for the full year 2014 and updated its capital budget and production guidance for the full year 2015.
While year-end audited financials are not yet complete, Warren estimates production for the full year 2014 grew 77% year-over-year to approximately 22.8 billion cubic feet of equivalent, approximately 70% of which is natural gas. This production growth is primarily attributable to increased volumes resulting from the acquisition of the Marcellus assets in the third quarter of 2014.
With the ongoing volatility in commodity and capital markets, Warren is revising its 2015 capital budget lower to approximately $21 million from the Company's preliminary $80 million budget released in early December 2014.