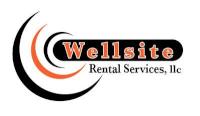 Wellsite Rental Services is partnering with Deep Well Services (DWS) to serve the Marcellus and Utica regions. DWS is a premier supplier of snubbing and workover units within the Appalachia region.
Through this partnership, Wellsite will open a new office in Zelienople, Pennsylvania, in October 2014.
Wellsite will lease 30,000 square feet of office space from DWS, allowing the two companies to work in the same building complex. In addition to purchasing supplies, vehicles and other investments associated with a new office, Wellsite plans to hire locally within the region.