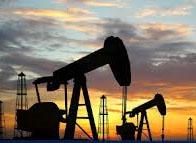 West Texas Resources, Inc. has appointed Paul Brogan to its board of directors. Mr. Brogan has over 30 years of experience in the oil and gas industry. From 1999 to 2010, Mr. Brogan served as president of LEXCO Energy Corporation, a Houston-based Oil and Gas Company.
From 1998 to 1999, Mr. Brogan served on the advisory staff of R.A. Lenser and Associates, a petroleum engineering and geological consulting firm specializing in comprehensive oil and gas reserve reports, geological studies and 3-D seismic interpretation. From January 2000 to 2003, Mr. Brogan served as an advisor to the Venezuelan Ministry of Energy and Mines.
From 1992 through 1998, Mr. Brogan was vice president of Rosneftegazstroy International, the former Ministry of Oil, Gas and Construction in Russia. Mr. Brogan initially started in the oil business in 1973 with Green Head Supply Company, a major supplier of oil and gas equipment, serving in the capacity of vice president responsible for financial planning, negotiations, marketing and public relations.