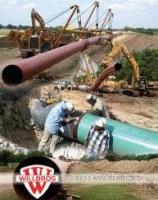 Willbros Group, Inc. has sold certain assets and operations of its Oil & Gas Segment's downstream businesses to a privately held company.
The sale includes the union refinery maintenance turnaround service line, a related fabrication facility and associated tools and equipment.
The service line and fabrication facility being sold are both located near Tulsa, Oklahoma. As a result of the sale, the Company is paying down its Term Loan debt by $25 million.