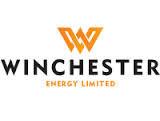 Winchester Energy Limited has commenced commercial oil production from the White Hat 21#1 vertical well from the two zones in the Ellenburger Formation swab tested 3 weeks ago.
The Operator, Carl E Gungoll Exploration (CEGX) has reported that production in the past 24 hours was 207 barrels of oil (bo) and 19 barrels of water, via a beam pump installed on 17 September 2015. The oil is light 49° API gravity with no sulphur. In addition, the water cut continues to decrease as the well cleans up. A small volume of wet gas is being produced and the Operator is presently assessing sales options for that wet gas.
The Operator, CEGX, has proposed two further offsetting vertical wells, in addition to the two vertical wells proposed by the Operator three weeks ago. These 4 offset wells are considered proved undeveloped reserve (PUD) locations by CEGX's engineers.