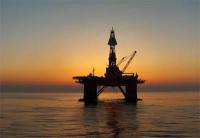 Following a request from Tellus Petroleum, Wintershall has consented to release the company from its obligations under the Sales and Purchase Agreement announced on June 18, 2015.
Wintershall, a 100% BASF subsidiary, had originally planned to divest assets in the four non-operated fields Knarr (20%), Veslefrikk (4.5%), Ivar Aasen (6.4615%) and Yme (10%) on the Norwegian continental shelf to Tellus Petroleum AS, a 100% subsidiary of Sequa Petroleum N.V.
The planned transaction also involved a 15% stake in the Wintershall-operated Maria development as well as seven exploration licenses.