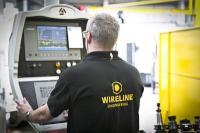 Aberdeen-based Wireline Engineering has increased its support for North Sea customers by offering an operational training course on gas lift intervention.
The first series of three training events was held from 5th to 7th August at Wireline Engineering's facility in Aberdeen, with a total of 25 personnel from Nexen Petroleum and its UK service providers participating.
One of the principal objectives was to achieve a common understanding of the key operational challenges involved in deviated gas lift intervention and how best practice could be employed to achieve the most effective outcomes in different circumstances.