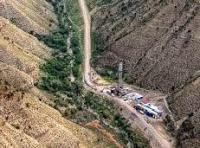 WPX Energy has completed the sale of a North Dakota gathering system for approximately $185 million to a private equity fund managed by the Ares EIF Group, a subsidiary of Ares Management, L.P.
The sale is part of WPX's deleveraging plan targeting $400-$500 million in divestitures by the end of 2015. WPX also recently completed an $80 million sale of its coalbed methane properties in Wyoming.
WPX is working to reduce debt from a transformative acquisition in August that added decades of drilling inventory in the core of the Permian's Delaware Basin.