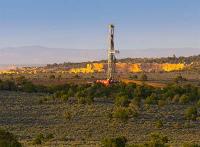 WPX Energy has completed the sale of its operations in northeast Pennsylvania, including the release of certain firm transportation capacity, to Southwestern Energy Company.
WPX has received nearly $600 million in cash this year through completing two sales - this one involving Marcellus Shale operations and the exit of its international interests in Argentina and Colombia. WPX also is released from approximately $25 million per year in annual transport obligations.
'We have a long-term strategy to build returns, margins and cash flow,' said Rick Muncrief, WPX president and chief executive officer.
'In the near-term, there's obviously going to be a lot of effort aimed at driving down controllable costs. We're evaluating everything as we position the company for a rebound in commodity prices,' Muncrief added.