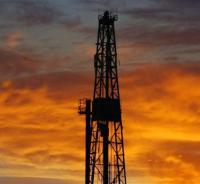 Zargon has entered into an agreement to sell its petroleum and natural gas assets in Hamilton Lake for a total consideration of $25 million that is comprised of $22.5 million in cash (before adjustments) and $2.5 million in marketable securities.
This transaction is scheduled to close prior to December 31, 2014 and is subject to customary industry closing conditions. The cash proceeds of the disposition will initially be used to reduce bank indebtedness.
The Hamilton Lake property has been recently producing approximately 170 barrels of oil per day and 1.40 million cubic feet per day (400 barrels of oil equivalent per day) to Zargon's interest. In their 2013 year end reserve appraisal, McDaniel & Associates Consultants Ltd. had assigned the Hamilton Lake property proved and probable reserves of 704 thousand barrels of oil and liquids and 3.02 billion cubic feet (1,208 thousand barrels of oil equivalent).