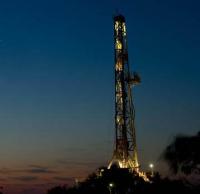 ZaZa Energy Corporation has signed an amendment to its Joint Exploration and Development Agreement (the 'Agreement') with its current joint venture partner, one of the largest independent crude oil and natural gas companies in the United States, to further develop its Eaglebine/Lower Cretaceous assets in the Eagle Ford East.
TRANSACTION HIGHLIGHTS
◾Phase III Final Acreage Election. ZaZa will immediately assign to its joint venture partner a 75% working interest in all of the Company's remaining Phase III acreage. As consideration for this final Phase III acreage election, ZaZa will receive approximately $4.7 million of upfront cash and a carry of the Company's share of future joint venture costs of up to approximately $9.2 million. ZaZa received an additional $1.1 million of cash from its partner related to the completion of the Range-ZaZa JV Agreement.