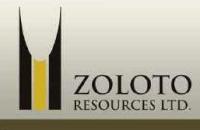 Zoloto Resources Ltd continues to expand its Ecuador operations through the acquisition of interests in proven producing oil reserves.
The Company is projecting that it will be producing 50 to 60 barrels of oil per day by the end of September, 2015 and up to 100 barrels per day by the end of 2015.
The projected cash flow of $290,000 per month from milling operations will allow the Company to acquire oil reserves and participate in new oil ventures. The Company will also continue to expand milling operations through the increase of contract milling.